Welcome to the British Sports Car Owners website!
Whether you are an existing member, a potential member or just passing through, we hope that our informations turn you on. 
Our club was founded with the intention of allowing like-minded people to get together and share their common interest while at the same time having fun!
Our experience to date is that this club has managed to achieve those goals and continues to surpass them year after year. If you are not a member, please feel free to pay us a visit at any of our events or on one of our monthly gatherings we will be more than happy to meet you.
Happy motoring and enjoy our site! 
Chers membres, chers amis,
Nous voici déjà arrivés au terme de la saison 2015, un cru bien rempli d'activités autour de l'automobile.
Pour revivre les moments les plus intéressants, nous vous invitons à notre soirée de clôture le 28 novembre au Restaurant Mansfeld, Luxembourg.
A partir de 19h30 le BSCOC vous offre l'apéritif, et le chef nous propose le menu suivant:
Le foie gras de canard mariné par nos soins , gelée au vin de noix , chutney pomme et tuile croquante à la noix

La tagliata di Manzo Mansfeld, fines tranches de filet de boeuf grillées, roquette, parmesan, balsamique et huile de truffe

Le moelleux chocolat Caraibes , glace vanille 
Pour réserver votre place, veuillez virer la somme de 60 EUR par personne au CCP LU66 1111 0564 5804 0000 jusqu'au 23 novembre au plus tard.
Dans l'espoir de vous revoir nombreux à cette occasion 
Le Comité !
28.11.2015

- End of Season Dinner

 - 

Online Registration


03.02.2016 - Assemblée Générale
05-03-2016 - Autojumble (2 days)
03-04-2016 - Cobweb Run
01-05-2016 - 1st MayRallye
18-06-2016 - British Sports Car Days (2 days)
10-07-2016 - Summertour
01-10-2016 - Golden Leaf Rallye
15-10-2016 - NOLK
26-11-2016 - End of Season Dinner
Réunions mensuelles
Tous les premiers mardis du mois
Réunion à 19h30 au restaurant Beim Zeutzius
à 71 Rue de Trèves


L-2630 Luxembourg (Lëtzebuerg)
"AFTER WORK RUN"
Tous les derniers vendredis à partir du mois de mars


Départ à 18.30 heures à Luxembourg-Hamm, cimetière US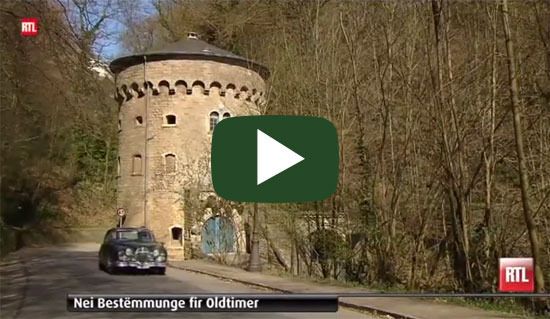 Who's Online
We have 4 guests online